Nelson Mandela University (NMU) Nursing Application 2023/2024
Application procedure
You may apply by following one of these routes:
Apply online for Postgraduate studies (PG Diploma, PG Certificate, Honours, Master's or Doctoral Degrees). Undergraduate, BTech and Advanced Diploma applications are closed;
Postgraduate applicants must also complete the relevant Postgraduate form (U24) For information on postgraduate programmes, please consult the General Information and Admission Requirements for Postgraduate Programmes.
Make sure you have paid the Application fee (international students only), before submitting your application form.
Your application form must be accompanied by:

a certified copy of your final Grade 11 exam results or;
a most recent Grade 12 (June/Sept) exam report (No March results), or if you have already passed Grade 12, a certified copy of your matriculation certificate, or results as well as certified copies of diploma/degree certificates and academic records for postgraduate applications,
a certified copy of your ID/Passport,
a certified copy of the identity document of your parent/legal guardian/surety,
declaration by your parent / legal guardian / surety if you are a dependent, or currently at school, or studying at a tertiary institution, or have recently left school and do/will not have permanent employment when applying or studying at the university.
Either an acknowledgement letter or outcome of your admission will be sent to you within 10 working days during April to June. During the period leading up to the closing dates stipulated above the turnaround time will be 14 – 20 working days.
If your admissions points and school subjects do not meet the entry requirements for your chosen programme, you may be requested to write an access assessment test.
Some programmes have additional selection requirements; please consult the Undergraduate Guide for your specific faculty which can be downloaded from the links on the right of this page.
You may track the status of your application.
The outcome of your application will be conveyed to you via sms, or a letter posted to your postal address. Please ensure that we have your correct cell phone number.
If you are provisionally admitted you will receive an Orientation Booklet together with registration information in November/December.
Final acceptance is subject to your final NSC results meeting the minimum admission requirements for your chosen programme.
Banking Account Details (International Students – Application Fee only)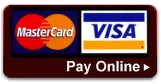 Bank: Standard Bank
Account Name: Nelson Mandela University – Main
Account No.: 080263011
Bank Swift Code: SBZA ZAJJ
Internet Banking Code: 051001
Reference: 5350 4605 & Student Name
E-mail copy of deposit: intfees@mandela.ac.za
Bank Address: Rink Street, Port Elizabeth, South Africa
Please attach a copy of the proof of payment to your application form.
Credit Card Payments:
Online credit card payments can be made ONLY if you have applied to Nelson Mandela University.
Alternatively, if you are unable to apply online, send your application form to intfees@mandela.ac.za, subject field should read: "Process application for online payment".
We will allocate a student number so you may make your payment online.
Allow three working days for processing. Also, a copy of the proof of payment should be in your possession at all times.
For security reasons, manual credit card payments are NO longer available.
Application fees are non-refundable. Payment of application fees does not guarantee entry to the university.
Please do not send cash in the post.
Forms and documents