UFS Notice Board
Free State Open Fencing competition
This is an invitation to attend the Free State Open Fencing competition and see top fencers in action. It is also an opportunity to see what fencing is all about and to join the Kovsie Fencing Club.
Fencers from across the country will be competing in different disciplines over the weekend and spectators are welcome to attend.
Date: 18 and 19 March
Time(s): 07:30 – 16:00
Place: Exercise and Sport Sciences Building (132) (old BOK), UFS Bloemfontein Campus
Information at versterw@ufs.ac.za or mariet@blou.net
Students or staff that are interested in joining the Kovsie Fencing Club can contact Wanda Verster versterw@ufs.ac.za. You can also contact Mariet Schröder at mariet@blou.net.
Beginners are very welcome. We offer a beginners course that will teach you everything you need to know. The course includes rental of the equipment.
Students and staff of any age can join as beginners.
Students will also be able to compete in the USSA fencing competition in Cape Town in July.
Mariet Schröder 082 882 7627
Wanda Verster 051 401 2500
Ben Zwane zwanemb@ufs.ac.za
PROVISIONAL REGISTERED STUDENTS
If you are provisionally registered, remember to make additional payments on/before 1 April 2023 to secure your registration.
Please contact the Student Finance Offices if you have made the required payments or if you need assistance or advice.
Leadership Development Training – 2023
Attention KOVSIES!
Are you a current or potential LEADER?
Join us for essential and dynamic LEADERSHIP DEVELOPMENT TRAINING!
Invitation: UFS DiMTEC Symposium on Climate Resilience and Water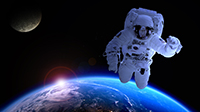 The Disaster Management Training and Education Centre for Africa (DiMTEC) will host a symposium on: Climate resilience and water. Cosmonaut, Dr Dumitru Prunariu from Romania, is the keynote speaker at this event. Dr Prunariu, President of the World Cosmonaut Society, was an astronaut on Soyuz 40 and worked in the Salyut 6 space station. He will discuss the contribution of space research to a more resilient globe.
Attendance fee for students: Free
KPMG hotline to combat corruption and fraud at UFS
Tuition Fee Account
Remember to settle your Tuition Fee Account in FULL to view your results. Thank you.
UFS amends formula for the allocation of merit bursaries
Prospective and current students encouraged to excel academically.
The University of the Free State (UFS) has amended the formula for the allocation of academic merit bursaries. The decision to amend the allocation was taken, inter alia, to encourage prospective and current students to excel academically.
Regarding new first-year students, academic merit bursaries will be awarded as follows as from 2016:
Admission Point 38 − 41 or M-score of 43 − 46 = R5 050
Admission Point 42 or M-score of 47 = R7 850
Admission Point 43+ or M-score of 48 = R13 500
Regarding senior undergraduate and postgraduate students, the calculation factor used for the calculation of academic merit bursary amounts will be amended at the end of 2015 from .80 to .50 for 2016.
Purchasing with Student Card
Where meals, books and computer items can be purchased with your student card
Protecting you and the campus
Protecting you and the campus is the main objective of Protection Services. This includes ensuring the safety of your electronic devices. From the beginning of the third term, cellphones, laptops, and tablets can be engraved with your personal details. The new high-tech engraving machine will be launched at the Student Centre on the Thakaneng Bridge, and will henceforth be available at Protection Services during office hours.
You need to present a student card and identity document to access the service.
For more information, contact Mr Mokgawa Kobe on 051 401 3438 051 401 3438.
New student card – eduxtras
How to apply: The Finance Department will be issuing a new student card in 2015: the eduxtras card. ONLY the following persons need to apply for this card: 1. New students who don't have a card (issued free of charge) 2. Students using their cards to buy meals and books (old card exchanged for new card free of charge) 3. Students who lost their cards (R65 payable) Get your card at:
1. Bloemfontein Campus: Examination Hall 5 or Thakaneng Bridge
2. Qwaqwa Campus: Student Card Office
Enquire telephonically at 051 401 2799 or 051 401 3337 or send an email to: klasgelde@ufs.ac.za or tuitionfees@ufs.ac.za